Greetings and welcome!
As independent recruiters and professional LinkedIn users, my team and I have watched in awe as LinkedIn has grown to over a half a billion members.  We've reviewed tens of thousands of profiles over the years, and had thousands of conversations.  Obviously we know what recruiters look for!  We know what works with companies that are hiring, and we know what doesn't work.
Along the way, we made a really surprising discovery:  most professionals simply don't know how to promote themselves effectively.  Even sophisticated marketing and sales executives have a blind spot when it comes to marketing themselves!  We founded ProfileGraderPro to help professionals at all levels upgrade their profiles in every dimension and successfully market themselves using LinkedIn.
We'd love to hear from you and help you get discovered for a career move that you love and that you prosper in!
Wishing you success in your career,
Nick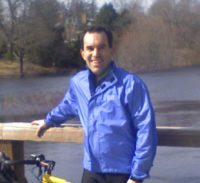 Nick Bliamptis
Founder & President
In addition to being the Founder of ProfileGraderPro, Nick Bliamptis is the President of Facet Executive Search.  Facet is a boutique executive search firm specializing in the recruitment of senior level executives and key strategic technical personnel.
In addition to being a serial entrepreneur himself, Nick has played a role in helping launch over 20 startups. Since 2008 he has been mentoring teams in the "Cleantech Open," and more recently in the "MIT Enterprise Forum." Previously he held product marketing and corporate marketing management positions at several firms which provided semiconductor design software and services including Cadence Design Systems.
Nick holds MBA from Boston University, a Master's in Computer Engineering from Northeastern, and a Bachelor's in Electrical Engineering from Tufts University.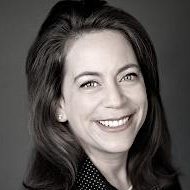 Emily Klein
Advisory Board
Emily helps companies achieve success through designing mobile work initiatives that strengthen distributed workplaces and build high performing teams. As an accomplished strategy and organization development expert, Emily has created strategic, performance and change management plans and designed education and training programs that have been highly regarded among executives and managers across the public and private sectors for organizations including: the U.S. Army Medical Command, the Department of Education, the Department of Justice, Department of Veterans Affairs, the Defense Information Systems Agency, AT&T, Thomson Reuters, Tufts Health Plan and the Women's President's Association. Emily co-authored Workshift: Future Proof Your Organization for the 21st Century (Palgrave Macmillan, 2013). Emily holds a Master's Degree in Public Administration from the George Washington School of Public Policy and Public Management. She has served on multiple boards and is an active member of The Boston Club, an organization dedicated to advancing women into leadership and board roles, the Massachusetts Technology Leadership Council and the Human Resources Leadership Forum.